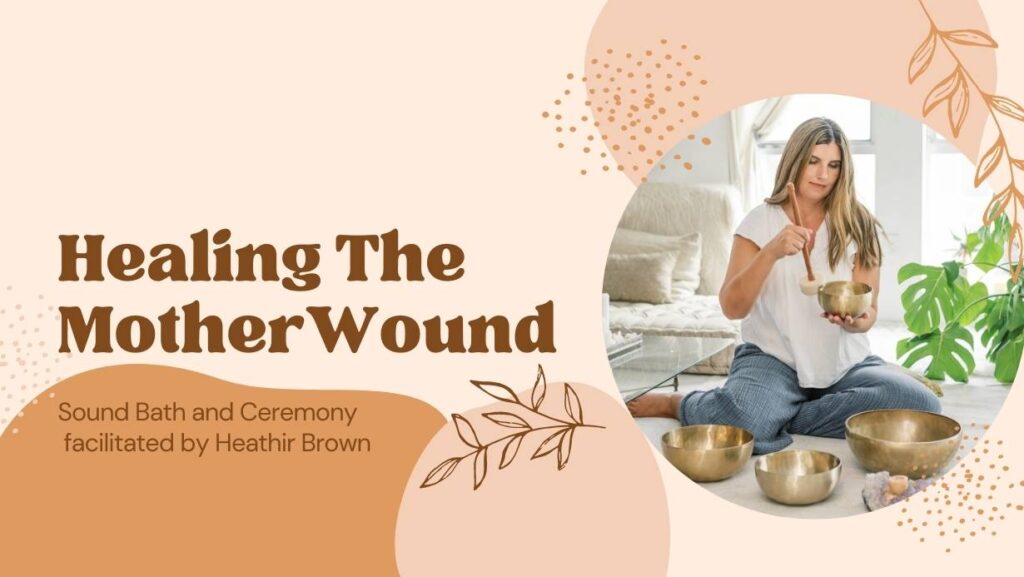 Join us for an evening of transformation and healing!
Healing the Mother Wound Ceremony and Sound Bath is designed to clear inherited patterns such as self-sacrifice, self-denial, self-abandonment, and limiting beliefs passed down through your maternal line.
Our evening will include intention setting, healing practices, guided meditation, and a sound bath with reiki energy healing. Facilitator Heathir Brown will be there to guide you through the entire process.
---
When: Friday, February 3rd, at 8 pm
Where: 13323 W. Washington Blvd. Ste 101, Los Angeles, CA
Space is limited and advanced tickets are required for admittance. No walk-ins

"The mother wound includes the dysfunctional coping mechanisms of women: sacrificing their needs, denying their power and potential, and abandoning their authenticity."

Nadine Macaluso PHD