Introducing Intuitive Alchemy™
Are you prepared to embark on a transformative journey that taps into your inner wisdom, connects with your energy body, and skillfully weaves a unique blend of healing modalities tailored exclusively for you?
Welcome to Intuitive Alchemy, where I, as your dedicated practitioner, guide you on a personal journey of healing and self-discovery.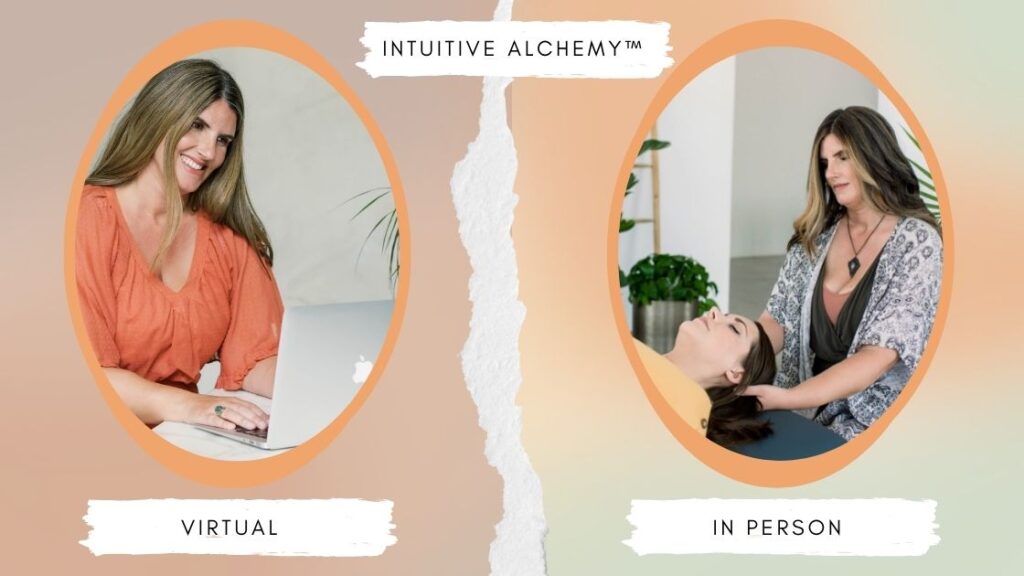 You may choose to have your session in my West Los Angeles office or virtually from the comfort of your home.
My Unique Approach:
With Intuitive Alchemy, I specialize in crafting personalized healing experiences just for you. As your trusted guide, I am here to support you on your healing journey, wherever it takes you.
We release pent-up pain, energy, and emotions stored in your physical and energetic body. These may have been stored from your experience in this life, intergenerational trauma, or even from a past life. Wherever your pain is stored, no matter how deep the wound may be, I am ready to go alongside you.
My approach places your inner wisdom at the forefront, inviting you to actively engage in your healing journey. This partnership between you and me results in an impactful and empowering experience.
The Core Modalities
While the modalities used in an Intuitive Alchemy session may vary, whether working in person or virtually, my core three elements remain constant: Craniosacral Therapy and Reiki.
These foundational techniques provide the canvas for a session that adapts to your unique needs.
I take a holistic approach, considering not only your current nervous system state but also your intentions and, most importantly, the wisdom deep within you.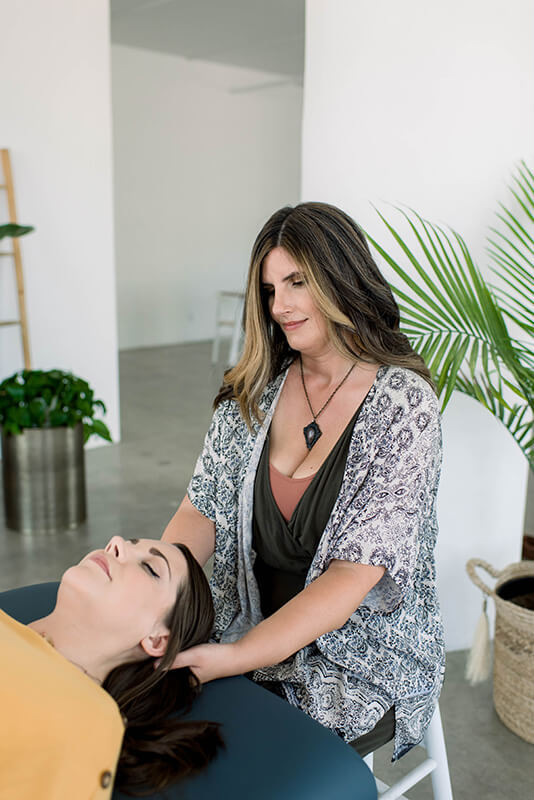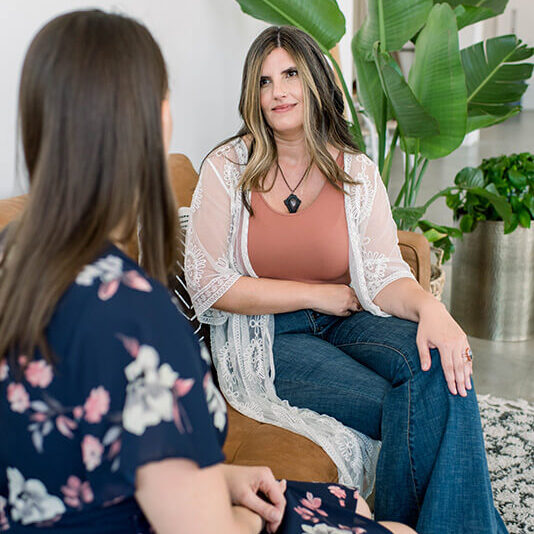 Your Guide
I am not just an expert in my field; I am a skilled listener of the subtle, attuned to your inner wisdom. When appropriate, I also invite the counsel of your spirit guides and ancestors. This goes beyond mere symptom management. It's about uncovering the roots of your concerns, allowing deep and lasting healing to unfold in a way that feels safe and sustainable.
Your Unique Path
With Intuitive Alchemy, I firmly believe that healing is never one-size-fits-all. I honor your individual path, recognizing that your unique journey deserves tailored care.
Are you ready to unlock your true potential, embrace transformation, and discover your authentic self? Your journey begins with Intuitive Alchemy.
Don't hesitate; take the first step towards lasting change. Your path to transformation awaits, guided by the expertise and care of a dedicated practitioner.
What In Person Clients are Saying
Carolina Cesconetto Martins
Heathir is magic. I had the privilege of meeting her in the most terrifying time of my life, while I was going through a miscarriage. Her previous knowledge as a doula added to her craniosacral therapist skills helped me not diving into depression at that moment. After a couple of months I also had distance reiki therapy and I didn't share with her a lot of details about how I was feeling, but when I received her message telling about her impressions, it sounded as she was in the same room as me, she just knew everything. She is powerful. I confess that I was not a truly believer of any kind of energetic work, but Heathir has changed that to me. She really knows what she is doing. She is amazing.
Heathir has truly helped me. She is quite intuitive & skilled. Having craniosacral therapy, reiki sessions with her has helped me get through a lot of emotional stuff. These sessions have also helped me tremendously with my back pain. For the first time in a long time I have been able to skip some of my pain medication. It has been quite amazing.
Heathir is a genuinely gifted healer. I love reiki and have worked with a few reiki practitioners before so I thought I knew what to expect but I was shocked by Heathir's incredible skill. She is so kind and caring, extremely professional, and I can't say enough good things about her work. Every session I have with her results in some sort of breakthrough and she manages to work on releasing massive things without causing me any emotional distress after the work has been done, just this incredible sense of peace and freedom. She has gone out of her way to find specialists and other resources for me when I feel that I need them. After working with so many different Reiki practitioners I can honestly say Heathir is the best of the best. I highly recommend Heathir! She is fantastic.
Heathir's work is deep and effective. She is a valuable resource for me and my self care practice. In the days following our sessions I notice myself having breakthroughs. This is potent work! She came recommended to me, and I happily recommend her here.
I had a reki session with Heathir first and then a reki lesson a couple of months later. She has such a calming energy about her. I felt so relaxed after our session, more attuned with my own body, my thoughts slowed down and I felt grounded. It was a great reset for me. The reki class was a great intro on how to learn to use reki on myself to balance my chakras everyday or as needed. I want to know and experience more. I will definitely book more appointments and recommend Heathir.
Heathir is pretty fantastic! She is knowledgeable, intuitive, strong, and understanding. Her voice is very calming and inspiring.
I highly recommend Heathir at Nurtured Village. She is very intuitive and a true healer. She made me feel safe and very comfortable.
What Virtual Clients are Saying
What To Expect at Your Session
During your session, you can expect a tailored blend of modalities carefully selected to resonate with your individual needs. For clients who desire CranioSacral Therapy, Reiki, or Vibrational Therapy as a stand alone treatment, I am happy to accommodate. Simply let me know at the start of our time together. Vibrational Therapy is only available in person.
We Begin with a Holistic Evaluation
We will begin with a conversation where you can share your intentions for the session so I can start to gather more information to create your tailored healing experience.
No matter what you share, I never assume what is needed based on your symptoms. The next step is taking into consideration what comes through intuitively as I tune into your inner wisdom, body, and energy field.
Followed By Your Customized Treatment
As stated above, I firmly believe that healing is never one-size-fits-all. I honor your individual path, recognizing that your unique journey deserves tailored care.
Each session is completely unique, although it will likely contain one or more of my core modalities of CranioSacral Therapy and Reiki.
Modalities May Include:
Reiki: Energy healing to balance your body's energy centers.
CranioSacral Therapy: Harmonizing the body's natural rhythms.
Sound Medicine: Utilizing the healing power of sound vibrations.
Mindfulness and Meditation: Cultivating presence and inner peace.
Human Design: Discovering your unique energetic blueprint.
Emotional Freedom Technique: Tapping meridian points to release blockages.
Theta Healing: Rewriting subconscious beliefs and patterns for positive change.
Spirit Communication: Connecting with guides, ancestors, and loved ones.
Places We May Journey
SomatoEmotional Release: Releasing stored emotional tension from the body.
Intergenerational Healing: Tending to wounds of the ancestors to heal the family.
Past Life Exploration: Uncovering and healing past life experiences.
Soul Parts Integration: Reconnecting with lost or fragmented aspects of the self.
Inner Child Healing: Nurturing and healing your inner child.
You have the power to make choices that feel right for you. If there's a particular approach or technique you'd like to explore, or something you'd rather not delve into, please let me know. Your comfort and well-being are my top priorities, and I am here to support you.
The End Of Your Session
I always complete sessions with grounding and calming your nervous system so that you feel settled no matter where your journey took you. I also give suggestions for after care such as a guided meditations, sound bath tracks, journaling prompts, or other relevant tools and referrals.
Your body will continue to be in a self healing state for 24-48 hours after your session.
When appropriate, I create a personalized care plan for going deeper into your healing journey.
I honor your journey and the innate wisdom within you.
My mission is to provide a holistic and transformative experience, guiding you toward a harmonious, balanced, and aligned life.
Experience the support of Intuitive Alchemy and embark on a path of healing and self-discovery like no other!