I began my career in the healing arts over a decade ago supporting expecting clients and I am still just as passionate about continuing to ease the physical and emotional stresses of pregnancy and help my clients connect to their babies, release their fears, feel confident, tune into their instincts, and inner strength so they can birth with ease.
I infuse my experience as a doula into the care I provide for my pregnant clients. Using a blend of proven bodywork techniques, mindfulness, and compassionate care, we'll journey together on a path of transformation as you prepare for the birth of your baby.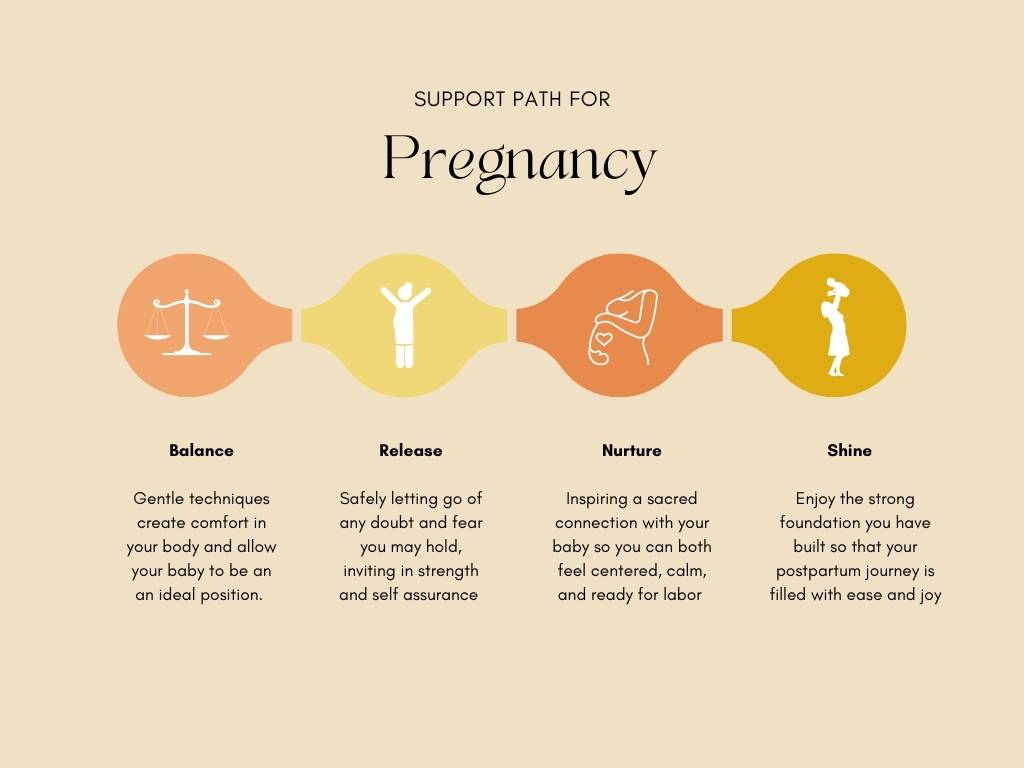 What Does Pregnancy Support Include?
Craniosacral Therapy enhanced with Reiki  Receiving treatments during your pregnancy can have many benefits such as better sleep, emotional balance, decreased ligament, lower back, and pelvic pain, reduced nausea, less fear surrounding the birth, supports optimal labor, birth, and bonding. Click to learn more.
Rebozo Sifting This technique has been used for centuries and provides support and relaxation to your ligaments increasing your comfort and encouraging your baby to find an optimal position for birth. This can be ideal as preventative care to avoid back labor, breech, or transverse presentations.
Spinning Babies Keeping your body balanced between sessions will allow for comfort in pregnancy and easier labor. Your care will include learning techniques that you can do at home as well as in the office for helping facilitate comfort and optimal positioning.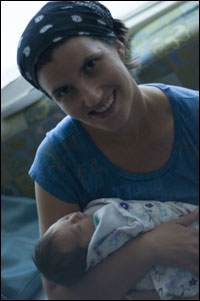 "As the former Commanding Officer of Naval Hospital Lemoore California, (…) I was able to observe first-hand the positive impact that CranioSacral Therapy (CST) had on the health care of our patients and made me a true professional supporter of this therapy. In fact, I am now such a strong proponent of CST that I will go on the record to say that it is essential for CST to be integrated into mainstream hospital practice. Carol McLellan initially introduced CST in our hospital to our expecting parents in the prenatal setting, and on the labor and delivery unit. The benefits to mothers and infants are numerous."

Sandra L DeGroot, RN, CNM, MSN, CAPT, Nurse Corps USN, Retired
What Training Do You Have?
Some of my trainings include:
Birth Arts International – Certified Doula and Doula Trainer
Spinning Babies Workshop -Gail Tully
Certified Transformational Life Coach – Meditate School Of Mindfulness
Certified Mindfulness Teacher – Meditate School Of Mindfulness
WellMama Volunteer Training (Perinatal Mood Disorders)
Trauma Intelligence Training – Blythe Landry
Queer Birth Project LGBTQ Positive Birth & Postpartum Doula Training
Cultural Competency Training– Shafia Monroe Consulting  (Working with Diverse Populations in Maternal and Child Health.)
Inducing Lactation – Hope Lien (Jumpstart to Breastfeeding in Adoption, Surrogacy and Foster Care.)
 Group and Individual Crisis Intervention – UMBC
CranioSacral 1, 2, & Conception, Pregnancy, & Newborn– Upledger Institute
SomotoEmotional Release – Upledger Institute
Reiki Master – Usui Reiki – Sacred Goddess Rising
Rebozo – Angelina Martinez Miranda (Traditional Mexican Midwife)
Several Midwifery Today Conferences Learning From; Carol Gray, Elizabeth Davis, Penny Simpkin, Michel Odent, Carol Gautchi, Sister MorningStar, Gail Hart, Vicki Penwell