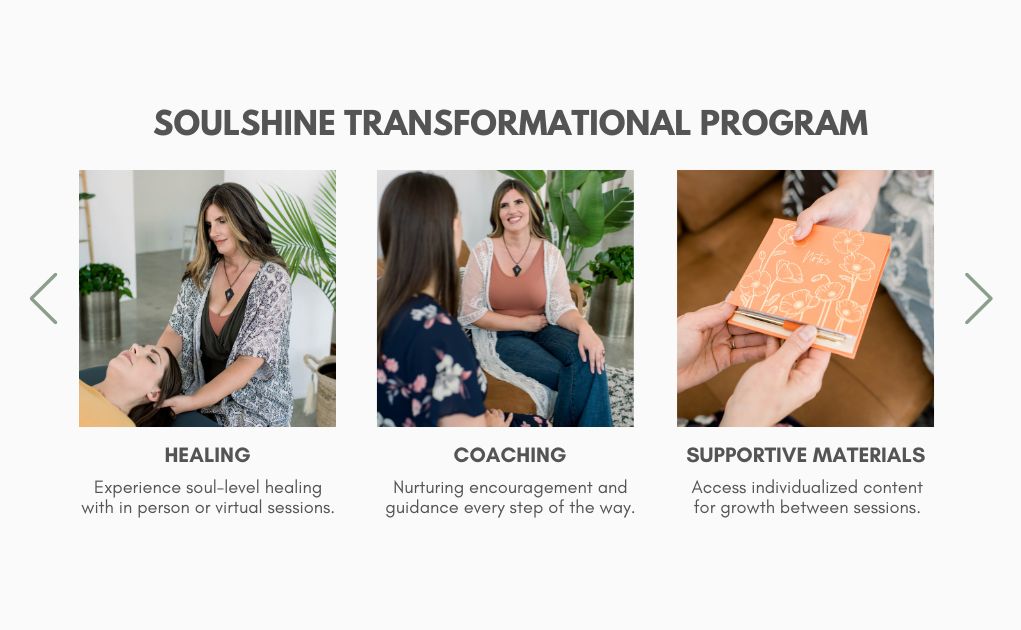 Balance is within you, wrapped deep beneath the layers of stress and pain.
I can't wait to show you how to connect to your powerful and joyful spark.
This is deep and powerful work, but I will be with you every step. I have walked this path myself, and I promise that it's so worth the journey!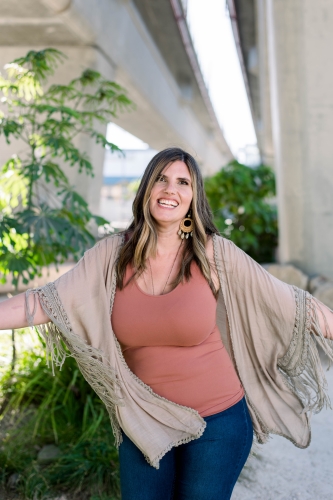 You deserve so much more than just "getting through" life!
I can already envision your joyful, grounded, and easy-going presence as you stand on the other side of this program.
I cannot wait to embark on this journey with you!
Sincerely,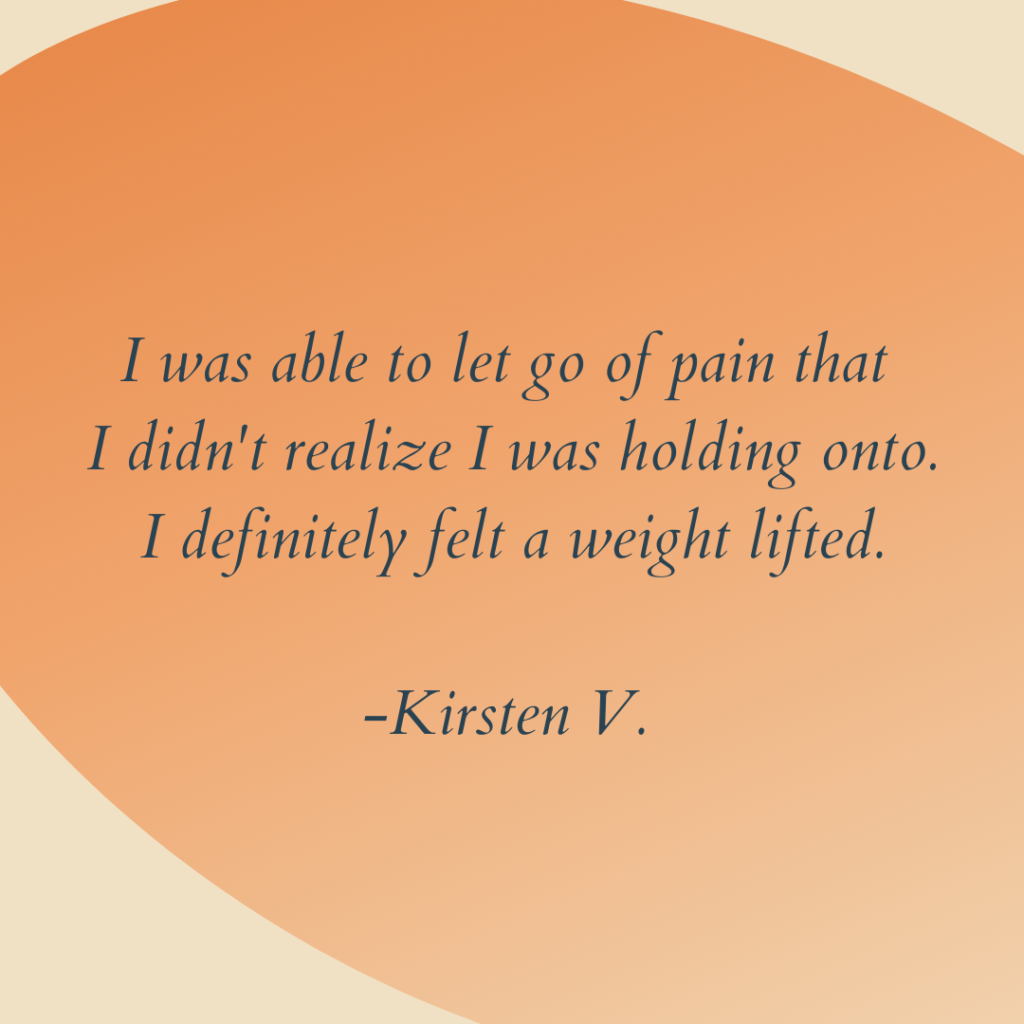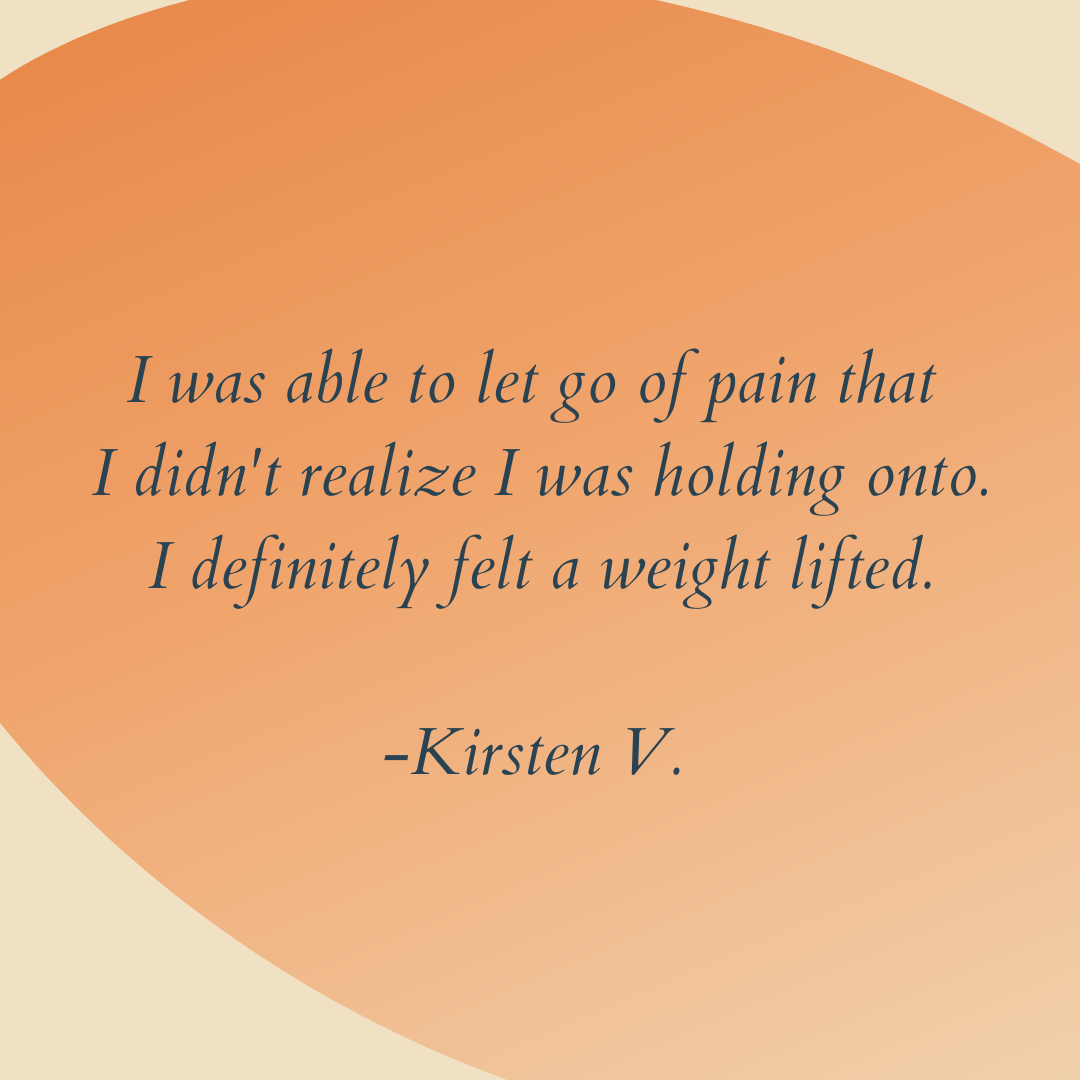 Your Private Program Includes
Illumination Session
We will begin by getting a deeper understanding of your biggest challenges, uncovering your hopes and potential roadblocks, and creating the most supportive plan for your healing journey.
6 Personalized Soul Sessions
Experience mindfulness coaching and gentle healing methods of body and energy work. You will release tension and long-held patterns, allowing physical and emotional pain to exit your body. Dissolving blocks, building self-confidence, and embracing tools for a calmer life.
Supportive Materials
With accountability, unlimited email & messaging support, guided meditations, helpful worksheets, and a gift box full of my favorite supportive tools, you will have the nourishment you need between sessions.
Manifesting Magic Session
Experience an energetic journey where you will connect with your future self to gather wisdom, insight, and clear next steps from the version of you who has already achieved all you desire.
Celebration
With your body free from tension, your mind calmer, and your spirit shining brighter, you will be ready to participate in life with joy.
Through our work together, my intention is that you will feel confident, calm, and creative and have the tools and skills to create a life that makes your soul shine!
Investment $2222
Payment plans available
This program can be completed in 8 weeks, 4 months, or 6 months.
Together we will choose a pace that fits your life and intentions. The pace will be decided during your Illumination session.
Heathir and she did a beautiful job educating, explaining, and making me feel comfortable. Her presence is so warm and calming. It is obvious she's passionate about caring for each individual she works with!"

Ashley R.