Hello Brilliant Soul,
You are compassionate, caring deeply for your loved ones, and doing your best to make the world just a little bit better.
You spend your days moving through life, trying to stay positive and energetic, but the universe keeps throwing curveballs. You just want to feel some peace and uplift your spirit but instead, the chaos has you feeling like you are swimming upstream.
If you really listen to your intuition, you have a hunch that something is whispering that there must be a better way.
You catch yourself with clenched teeth and tight shoulders, or you notice the discomfort in your stomach that never really seems to go away.
And, if something doesn't change?
You and your relationships with your loved ones will reach a breaking point. It's just the question of when?
I understand how it feels to be a deeply caring person in a very stressful world.
I have always been sensitive to the needs of others and quick to help out a friend. In fact, about ten years ago, I was prioritizing others so much that I didn't even realize just how un-grounded I had become.
As all the commitments stacked up, life brought unexpected transitions and challenges, and before I knew it my calm demeanor and go-with-the-flow attitude was completely missing. I had become someone that I didn't even recognize.
Can you relate?
I began experiencing panic attacks and started breaking out in hives over what seemed like nothing. At one point I even lost my vision temporarily — It was official. I was completely burned out.
I have spent the last decade uncovering the mystery of healing techniques, energy work, and embracing the magic of my own intuitive skills. I have rituals in place now that support me, allowing me to continue the compassionate work that I care so much about, without dulling my essence.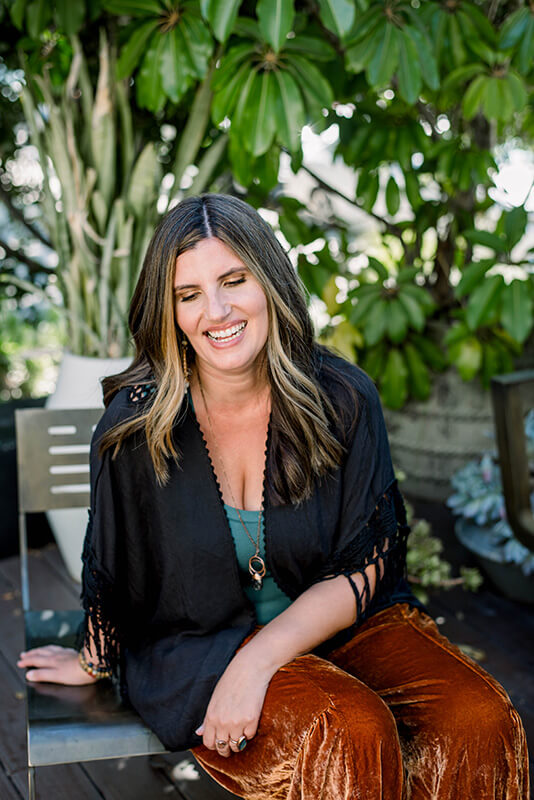 I have made it my mission to help other women who are feeling broken like I was, to transform their way of being into a place of balance and joy.
How?
I have taken the most supportive healing techniques and wisdom from my journey and wrapped them up into a simple 4-step protocol that fits into busy lives and gets results.
You don't have to take years to shift your life.
In fact, many of my clients experience transformation beginning after their first week of working with me.
If you want to step into a place where your soul has the potential for more than just getting through life, you can get my step-by-step support and begin to GLOW with energy, balance, and joy.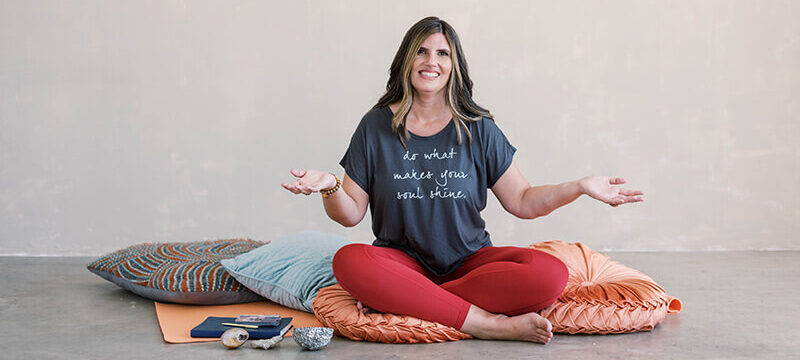 Are you ready for a breakthrough?
If it's an "ABSOLUTELY!" here are 3 ways we can get started together
Book an New Client Session to get a feel for what it's like to work with me and allow yourself to begin to unwind.
Choose between the two nourishing packages below, the Breakthrough Package or the SoulShine Transformational Package, my most powerful level of support.
Feeling unsure about what to choose?  Book a free discovery call to get my guidance on your next best step.  Let's get you glowing again! 
Breakthrough Package
$1297- $1897
Best for 1-2 specific long-standing physical or emotional struggles or one major life transition. Experience mind, body, and soul level healing with coaching and integration, and accountability.
Includes
Illumination Session (Identify blockages and create goals)
Journaling Prompts & Activities
Integration Guide
Journal to record your experience
Priority Scheduling
6-9 Healing Sessions
2-3 Private Coaching Calls
Unlimited email and texting support between sessions
SoulShine Transformation Package
$4597
Best for those ready for a complete transformation. Shift your life in this 6-month journey. Deep dive into breaking old patterns and limiting beliefs, cut toxic energetic ties and level up your vibration to attract the life you really want.
Includes
Everything from Breakthrough Plus…
Private 6 Hour Retreat
Guided Journey to gather wisdom from future YOU!
Reiki Level 1 course for self healing
Personally Selected gift bundle to support your journey.
Total of 18 Healing Sessions
Total of 6 Coaching Calls