Are you longing for calm and relaxation?
Get the therapy you need to settle your nervous system without leaving the comfort and convenience of your home.
Imagine the ease of relaxing in familiar surroundings as you are guided through a healing process
You don't have to run away to an island to feel relaxed!
Through expanded awareness of your body, along with my therapeutic presence, you will experience deep relaxation and significant body-mind shifts bringing you into a self-healing state.
The process is peaceful and comforting and the results are powerful Remote sessions are effective at providing pain relief, stress relief, and emotional balance.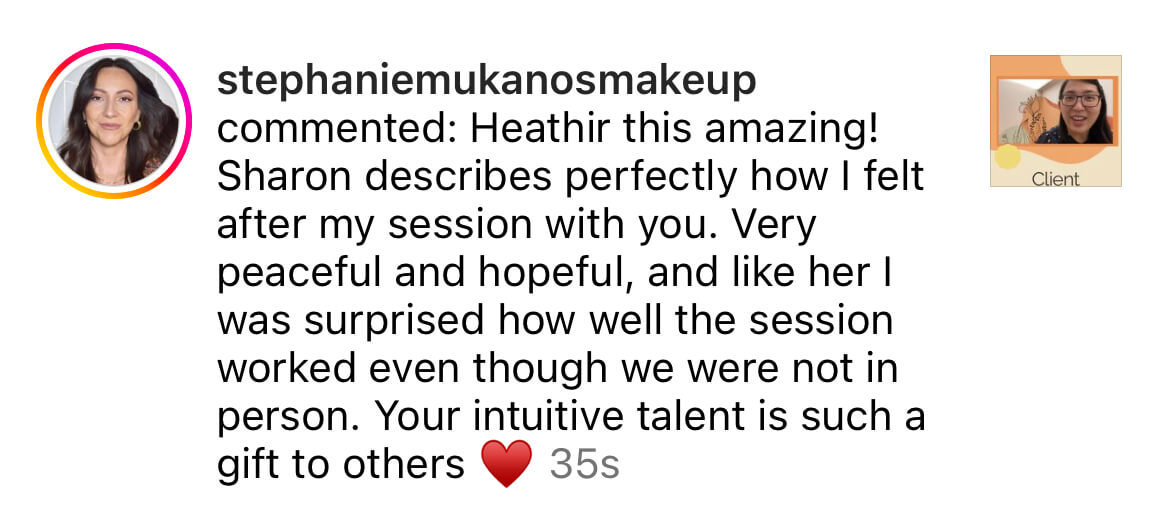 How a Distance Healing Session Works
Before your session, you will fill out a short intake form to understand your unique needs so that your session can flow in a way that matches your wellness goals. 
For the most impactful results, schedule your session on a day where you have time to relax and integrate the shifts that will occur during your session.
Choose a comfortable and quiet space in your home. This can be your bed, a yoga mat, or a cozy sofa. Anywhere that you can fully recline and feel supported.  If you would like relaxing music playing in the background you may do that as well, especially if noises from your family may be distracting. 
YOUR SESSION
I will call you on the phone, it is best to have it on speakerphone or use earbuds so you are able to be hands-free and completely relax your body.  
Together we listen to the whispers of your body. We will begin at your feet and move up to your crown simply noticing any sensations that you are experiencing at that moment.
After a time of simply observing, I will follow your body's lead and begin holding space and working with your energetic body so that deep healing can unfold. 
I will be connecting with your energy field and your central nervous system. All you need to do is notice and allow the healing to unfold.